You'll read it everywhere. Valspar at Copperhead is tough.
If you don't know by now, the 7300-odd yard par 71 loses its one shot on a regular course by way of five par-3s, no longer to be called 'the short holes' due to four-fifths of them being over 200 yards. In that respect par-3 performance might be redundant in favour of the stats for long iron play.
Instead, players need to hold on for dear life when facing the nine par-4s and get moving on the scorable longer holes, as demonstrated by the last two back-to-back champions, Sam Burns and Paul Casey, who have dominated this event since 2018.
Burns recorded 17-under when winning his first Valspar, with just two further shots coming from anything other than the 'fives', and followed up last season with the same winning score, the par-5s contributing 10 of those and adding to an outstanding performance on the par-4s.
Casey's two victories were much tougher and, when victorious in 2018, he shot 8-under for the long holes (winning score 10-under) and 15-under a year later, his winning score being only 8-under the card.
Since 2010, only Gary Woodland has scored on debut, so whilst there are a heap of quality rookies here this week, expect the experienced players to take the lead.
18+ BeGambleAware.org
Keegan Bradley - Each Way
22/1
Best Bet - Keegan Bradley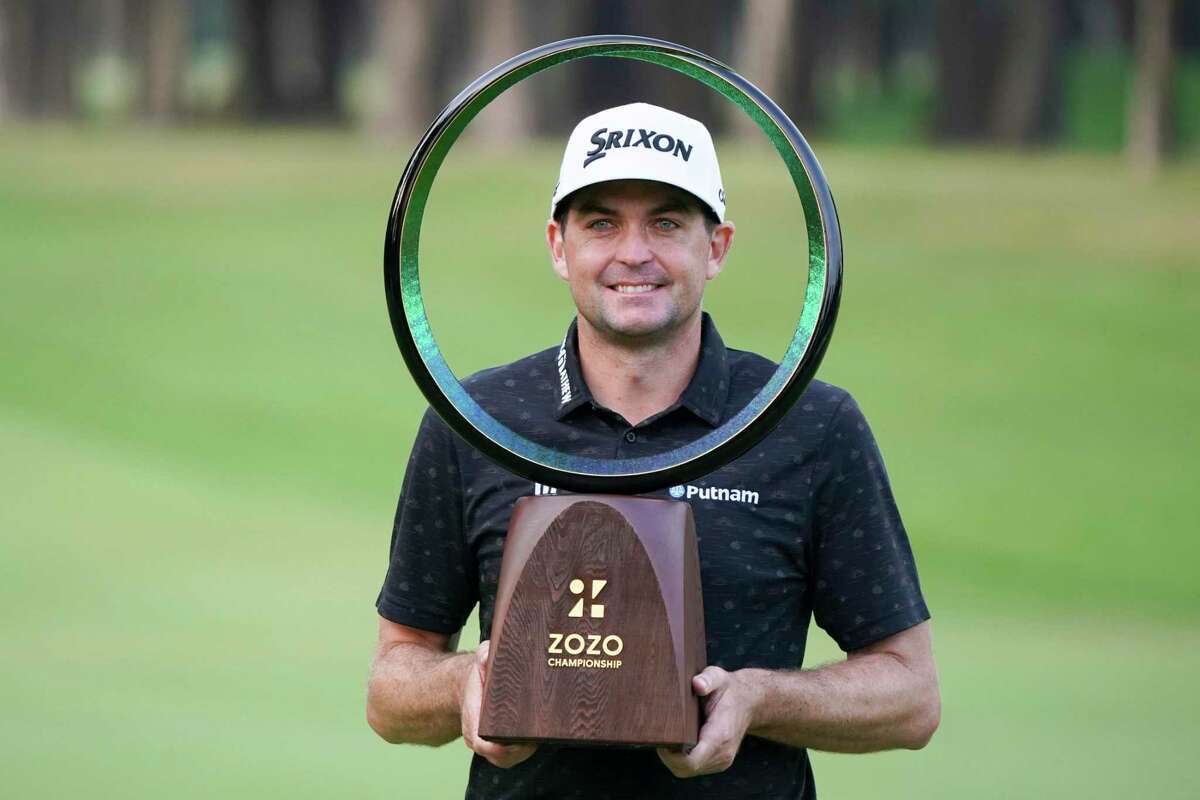 Sam Burns attempts a rare three-peat this week after winning back-to-back here, and it's hard to put anyone off him.
Previous to two missed cuts, he had warmed up at the Tournament of Champions and finished 11th and sixth at the American Express and Phoenix, and bounced back with a 35th at Sawgrass last week when backed by this column.
In fifth place after round one, and inside the top-20 at halfway, we maybe expected a bit better and whilst he will be alive again around here, betting him a one-fifth of last week's number makes no appeal.
Instead, trust Keegan Bradley to reverse 2020 form with the winner, and at a slightly bigger price.
The 36-year-old is one of the most frustrating players to watch, with his pre-shot routine as annoying as that of Billy Horschel et al, but the column isn't about style – as the wife will tell you.
Bradley calls himself in this event after a mixed 2023 and one that shows running-up at Torrey Pines to Max Homa (a proven player of classic, tough tracks), 20th at Scottsdale (11th after round one), and 10th at Bay Hill , where his good opening round was spoilt by a second-round 77 before coming again.
In his three most recently completed full-field events Bradley has averaged better than 25th for driving accuracy, 20th for approaches, 16th for tee-to-green, and around 22nd for putting.
He was fancied by many to go well at Sawgrass last week after a good recent record (5/29/16/7) but after an opening 70 put him in 23rd place, he bombed with a Friday 78, but is fancied to bounce back on a course at which he led for three rounds in 2021.
Adam Hadwin - Each Way
22/1
Ben Griffin - Each Way
50/1
Dangers - Adam Hadwin and Ben Griffin
Dangers – Adam Hadwin and Ben Griffin
I took a long look at Wyndham Clark but think that, despite some better-than-it-looks course form, he may need help getting over the line, and Adam Hadwin looks a safer, if slightly less interesting, wager.
There are a few players that telegraph events they will do well at, and when, and the 35-year-old is up there with the Homa's of the world.
When Hadwin plays well here, he comes off a run of form, and when not….
His victory here, the only PGA Tour title so far, followed a run of 2/49/12/39/34, whilst he defended valiantly in 2018, eventually finishing 12th after a form sequence of 6/9.
Missed-cuts in 2019 and 2021 were preceded by missed-cuts, whilst a bounce back to form last year (7th) came via a previous top-10 at The Players.
So to this season, where Hadwin has made five from six cuts including 18th at the American Express, 10th at the Phoenix (led at halfway), and 13th last week at The Players, all of which show a top grade driving accuracy figure and a long-hole performance that has seen him rise to 34th in par-5 birdies or better.
Correlative form works with a seventh and 25th at Houston tying in with both previous winners, whilst an eighth place at Colonial works against both those, Spieth and Kokrak amongst others.
Par-5 performance here is steady rather than spectacular, but he makes up for that with an average bogey rate of around 7, lower than both Burns and Casey in their Innisbrook careers.
Hadwin's Twitter feed is a bit of fun, again reminding slightly of Homa, and it's that attitude that might be required for a course that can bite back.
Don't ask about the missed 3 footer on 18 to top 10 at the players 🥹

— Jessica Hadwin (@jessicahadwin) March 13, 2023
Ben Griffin may be making his debut here, but that's been true of his efforts at all seven of his 2023 events at this level.
The story of giving up golf for an alternative career is covered elsewhere, so just concentrate on his golf and it's an encouraging tale.
After missing the cut at the opening Fortinet Championship, Griffin lay inside the top-10 at the halfway mark of the Sanderson Farms, recovering again on Sunday after a third round 73.
There wasn't much wrong with the effort at the Shriners, where three rounds under 70 were not enough to see him inside the top-30, but after two weeks' rest, he was in position to win the Bermuda Championship at the end of October.
Griffin went into the final round tied with proven PGA Tour winner Seamus Power, finding himself in front with eight holes to play.
The PGA Tour site reports that"…as winds whipped at Port Royal GC, Griffin met his learning curve. He made four consecutive bogeys on Nos. 12-15–including a hooked tee shot and unplayable on the par-4 14th–followed by a costly hooked tee shot into a penalty area on the long par-3 16th en route to double bogey. He finished with a 1-over 72 and 17-under total, two back of Seamus Power's winning total."
Naturally, whilst disappointed, Griffin saw the huge merit in this effort, commenting:
"… honestly, I need to be almost a little less comfortable in certain situations, because I need to make sure I'm executing and being confident with my swings. I just let a couple get loose and I missed it on the wrong side on a few holes down the stretch, would short-side myself downwind with chips and couldn't get it close. I just put myself in too many difficult spots to come out as the champion this week."
Given he's only been back full-time for just over a year, the efforts at Sedgefield and Port Royal, show he still has the game and attitude to make his way in 2023.
Finishing results for the year were also progressive enough, with three made cuts that include lying top 20 after the opening round at Mayakoba, never being out of the top 16 at Houston and being in second place after the first round of the RSM Classic (finished 29th) in an event that took place just days after he felt ill.
Griffin has now kicked-on in 2023, and he has found himself in the top-10 at some point in four of his seven events, including Hawaii, Torrey and last week at Sawgrass, all in a better field than he faces this week.
Griffin can call on the past times he was playing with the Schefflers and Morikawas of the golfing world and go to town in an event that should suit his scrambling and putting prowess.
Eric Cole - Each Way
80/1
Take a chance - Eric Cole
Eric Cole launches Pebble Beach debut with marriage proposal
Multiple minor league champion, Eric Cole, may be late to the PGA Tour party, but this is one hell of a time to qualify, and he's certainly making up for lost time.
After 56 wins at the much lower level, the 34-year-old finally qualified for his card via a third place finish at last season's Korn Ferry Tour Championship and after a slow start, has now established himself as one of the rookies to watch for 2023.
A worst-of-event 70 at the Sony was followed by a similar card at the American Express, where he sat inside the top-10 after the first round before finishing top-40.
After an understandable missed-cut at Torrey, Cole followed an excellent 15th at Pebble Beach with a career effort, losing a play-off to proven winner Chris Kirk, at the Honda Classic, and gaining an invite to Sawgrass.
That seemed to be the start of serious interest from the media, and Cole is up for it:
"There's a few more people noticing what I'm doing," Cole said before the start of The Players. "And that's something that comes with good golf. And I'm all about playing good golf. So, you know, it's kind of an exciting time for me."
A missed-cut at Bay Hill is nothing worth worrying about ("I just didn't play well. And Bay Hill was so difficult that you didn't have a whole lot of room to recover")
If anywhere will destroy a player, it is likely to be Sawgrass, particularly after being bashed around the week before. However, whilst his opening round was filled with nerves and, perhaps naive, he carded five birdies, four bogeys and a double on No. 18 (his ninth hole) in which his drive took an unfortunate bounce into the water.
He learned from that, though, and followed up with three progressive rounds of 73/69 and 68, coming from 65th at halfway to 27th by close of play, recording six birdies and a pair of bogeys.
Interestingly, Cole's tee-to-green game improved dramatically as the week went on, ranking 122nd after round one, and 44th, 17th and eighth over the next three days. So good was the final day that Cole led the overall strokes-gained-total in what was one of the strongest fields that could be assembled (without you-know-who).
At around three figures, Cole offers opportunity in many of the 'top 10/20' markets as well as believing that, should he need to get up-and-down to win a trophy, as at Honda, he may well do so.